Joy Harjo contributed to the Merriam-Webster project about poets' favorite words.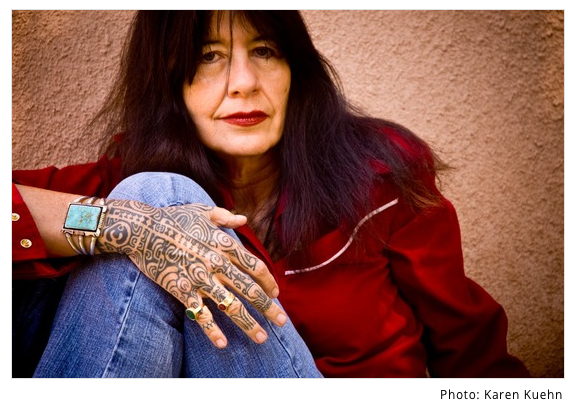 Beautiful-Shimmer-Jetty
This is hard. The word beautiful is considered overused and even too romantic these days, but I use it often.
So then I went to shimmer. I love the onomatopoeia. Shimmer is shimmer. It is what it is, and the word can cast a quality of light or lightness of being over the whole area where it is placed. It's a light that carries within it many layers of shimmering worlds.
I also went to jetty, which would be opposite shimmer on the word spectrum. It's action, not diffuse. Punchy, and it juts.
— Read Complete Article