I Pray For My Enemies
In her first new recording in a decade, Joy Harjo – the first Native American named Poet Laureate of the United States – digs deep into the indigenous red earth and the shared languages of music to sing, speak and play a stunningly original musical meditation that seeks healing for a troubled world.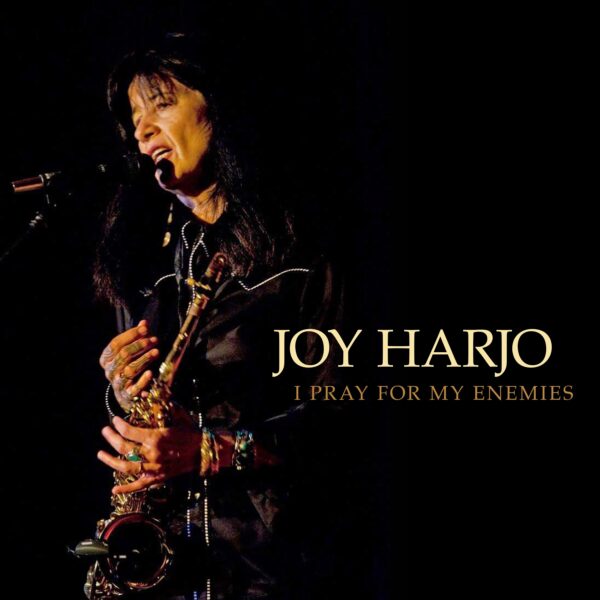 Three-term poet laureate Joy Harjo offers a vivid, lyrical, and inspiring call for love and justice in this contemplation of her trailblazing life.
Joy Harjo, the first Native American to serve as US poet laureate, invites us to travel along the heartaches, losses, and humble realizations of her "poet-warrior" road. A musical, kaleidoscopic, and wise follow-up to Crazy Brave, Poet Warrior reveals how Harjo came to write poetry of compassion and healing, poetry with the power to unearth the truth and demand justice.
Listen now on Audible!
January 24, 2022, Mvskoke Media
January 17, 2022, The Daily Beast
More Press
Librarian of Congress Names Joy Harjo the Nation's 23rd Poet Laureate
Librarian of Congress Carla Hayden appointed Joy Harjo as the 23rd Poet Laureate Consultant in Poetry to the Library of Congress on June 19, 2019. Harjo was reappointed to a second term on April 30, 2020, and a third term on Nov. 19, 2020